NCAA: College Football Players can Profit From Likeness
Note: As we write this blog, there is breaking news that the NCAA is announcing greater leniency on players receiving compensation for use of their likeness in products like college football video games. And at least one Congressman has Tweeted that if this is the case, the IRS may treat college scholarships as income. We will provide more coverage of this issue as more details are revealed. 
We hope everyone has had a smooth experience with our new experience of receiving the PDF version of The Kickoff college football newsletter. First class mail subscribers of our print edition are not impacted.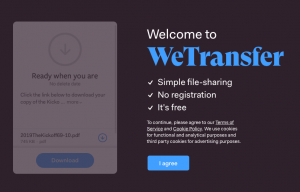 If you are a subscriber, you should have received an email from The Kickoff with the subject line "The Kickoff (Vol. 69, Issue #10)."
It will include a link to the new WeTransfer file page and 3-step instructions for downloading the issue:
A: Click the link above to download the latest issue of The Kickoff.
B: The link takes you to our new Kickoff Transfer File page.
C: From The Kickoff page, click the blue "Download" button.
This change was made so we can more efficiently get the product to you. We hope you enjoy it.
LSU Takes the Top Spot on AP Poll
LSU's 3-point win over Auburn last weekend was impressive enough to put the boys from Baton Rouge ahead of Nick Saban's Tuscaloosa squad on the AP Top 25 Poll for week 10, but they were only separated by 2 votes. Alabama remains #1 on the Coaches Poll and on The Kickoff's own Top 25 rankings. LSU actually fell one spot on The Kickoff's rankings as we decided to move Ohio State from #5 to #2, the Tigers actually falling one spot to #3.
The team LSU beat to take the top AP spot, Auburn, tumbled two spots on the AP Poll, from #9 to #11 (#10 to #12 on the Coaches Poll), and in our Kickoff Top 25, Auburn dropped from #11 to #15, reflecting factors including quarterback Bo Nix's continuing struggles against quality teams on the road.
The weekend marked some of the most shocking upsets of the season so far, including Louisville over Virginia, Tennessee over South Carolina, Kentucky over Missouri, and the biggie, Kansas State beating Oklahoma. The sooners fell 5 spots on the AP Poll, 4 spots in the Coaches Poll, and we dropped them from #3 to #9.
Texas, Iowa State and Arizona State all dropped out of both the AP 25 and Kickoff Top 25 this week.
This Week's Games
Our Games of the Week include Georgia vs Florida, Utah at Washington, and SMU at Memphis.
This weekend's games will be highly critical as the College Football Playoff committee prepares to announce its initial rankings, setting in motion the disqualifications that will ultimately determine which four teams square off in December.
While an ankle injury sidelined Tua Tagovailoa and an upset frustrated Jalen Hurts, Justin Fields won a marquee clash against Wisconsin and stayed near the top of the 2019 Heisman Trophy race.
Got a Question for The Editor?
We will be producing some videos this week talking with Kickoff Editor Tommy Duff. Let us know any questions you would like him to answer. About college football, that is, not that rash on your back.
In this week's issue
In this week's issue, see Kickoff Times and television schedules, opening over/under odds and our picks, opening concensus odds, average margin of victory leaders, Division 1A FBS Expanded Standings, the Kickoff Thermostat, weekend superlatives, news and notes, top records at home in 2019, the conference breakdowns through issue #9, our Games of the Week, October trends for home and road favorites, and our Power Ratings for this weekend's matchups.
If you already subscribe, we thank you! If not, you can still subscribe to enhance your enjoyment of college football through the national title game – at 30% off the regular price through our Buy One Get One Free special.
The Kickoff makes a great holiday gift idea, so keep us in mind as we inch closer to the season.