Call of the Day – "Andy from Ohio" Annihilates "Jim From Tuscaloosa" On The Paul Finebaum Show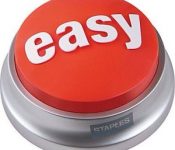 By FinebaumFan.
"Andy from Perrysburg, Ohio" absolutely annihilated "Jim from Tuscaloosa" on the Paul Finebaum Show today. It wasn't the
first time
! More later!
Play
Andy From Ohio Annihilates Jim From Tuscaloosa in Instant Classic
Listen To More Finebaum Audio Clips ...
read more
5 years ago