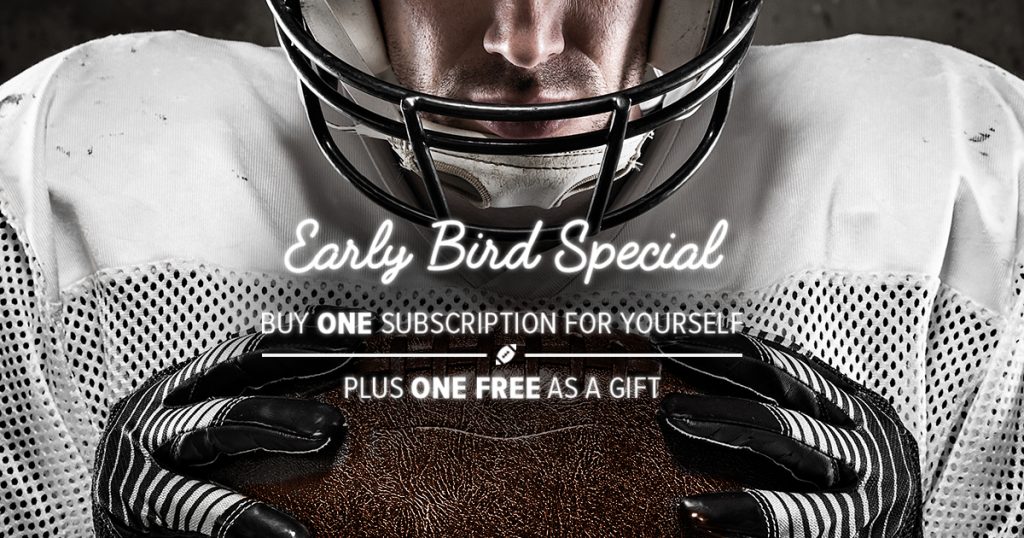 Buy One Get One Free
The Buy One Get One Free Special is back! For just $31, you can get a full year PDF/Email subscription (23 issues) for yourself — and FREE BONUS subscription for a friend. Or spend $23 for a 17-week Email Subscription that will push a PDF version of our newsletter to your inbox during college football season.
The headlines in college football…
– Week 4 Preview: Big 12 showdown; Hot seat watch in SEC
Associated Press – Ex-Baylor president: Some women 'make themselves victims'
Associated Press – A lenient NCAA imposes two-year probation on Rutgers
Associated Press – No. 6 Oklahoma State faces No. 16 TCU's tough defense
Associated Press – FSU QB Blackman gets 1st start for Seminoles vs NC State
Associated Press – Vanderbilt, Mason eager for chance against No. 1 Alabama
ESPN – Did Nebraska just make Mike Riley a lame-duck coach?
ESPN – GameDay Kickoff: Mississippi State, Oklahoma State rising fast
MSN – College football 2017 Week 4 predictions
AL.com – Can Auburn contain 'explosive' Missouri passing game?
NBC Sports – Banged up North Carolina down three starters after trio of season-ending injuries
Sports Illustrated – If Mike Leach Had Gotten His Dream Job, How Would College Football History Have Changed?
Sports Illustrated – Week 4 College Football Picks: Will Any Top-10 Teams Fall?
CBS Sports – SEC coach hot seat odds: Vols' Butch Jones, Aggies' Kevin Sumlin top the list
Sun Sentinel – After long layoff, No. 14 Miami feels ready to take on Toledo
New York Daily News – Clemson kicker Greg Huegel out for season after 'freak accident'
Burn to Orange Nation – After starting 1-2, Texas still has a road to a winning record