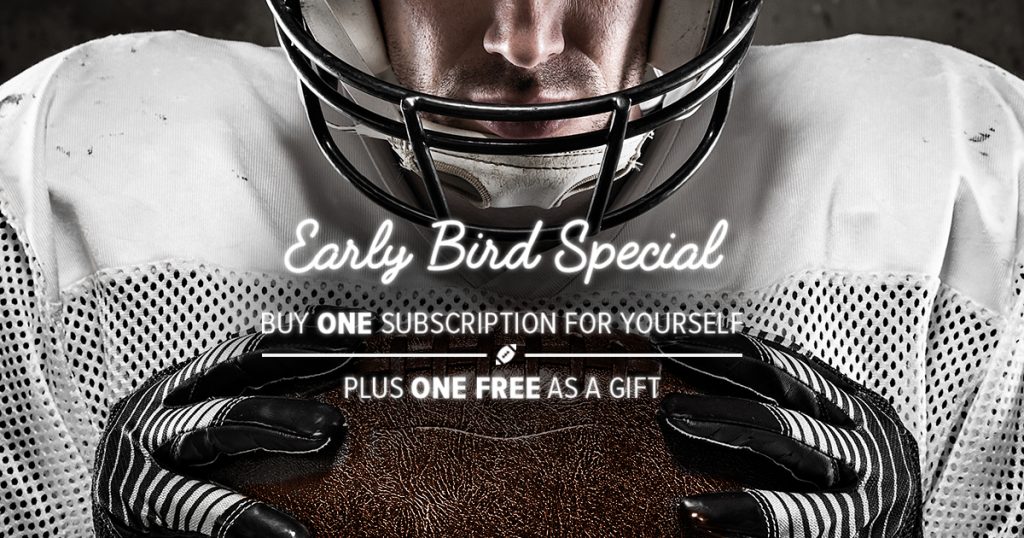 Buy One Get One Free
The Buy One Get One Free Special is back! For just $31, you can get a full year PDF/Email subscription (23 issues) for yourself — and FREE BONUS subscription for a friend. Or spend $23 for a 17 week Email Subscription that will push a PDF version of our newsletter to your inbox during college football season.
The headlines in college football…
Denver Post – AP Top 25 college football poll: Big shakeup after six ranked teams lose
Associated Press – AP Top 25 Heat Check: Why is Michigan State behind Michigan?
Associated Press – Smart asks No. 4 Georgia to ignore poll, focus on Missouri
Associated Press – Arkansas QB Allen likely to play against Tide despite injury
Associated Press – Clemson faces challenge with Bryant injury, pending bye week
Associated Press – Tennessee suspends defensive end Darrell Taylor indefinitely
ESPN – Potty breaks and a sister's hug: Inside Western Michigan's wild 7-OT win
ESPN – College Football's Top QBs of Week 6
AL.com – Gene Stallings on Nick Saban's 'rat poison' rant, health: 'I'd take Junction over a heart attack'
NOLA.com – LSU defensive end Frank Herron will make season debut against Auburn
MLive.com – Jim Harbaugh says he has final say on Michigan's play calling
Oregonlive.com – Oregon State Beavers recruiting class left in limbo with Gary Andersen's departure
Dallas News – The Lincoln Riley-Oklahoma honeymoon is over, but Sooners still have everything to play for