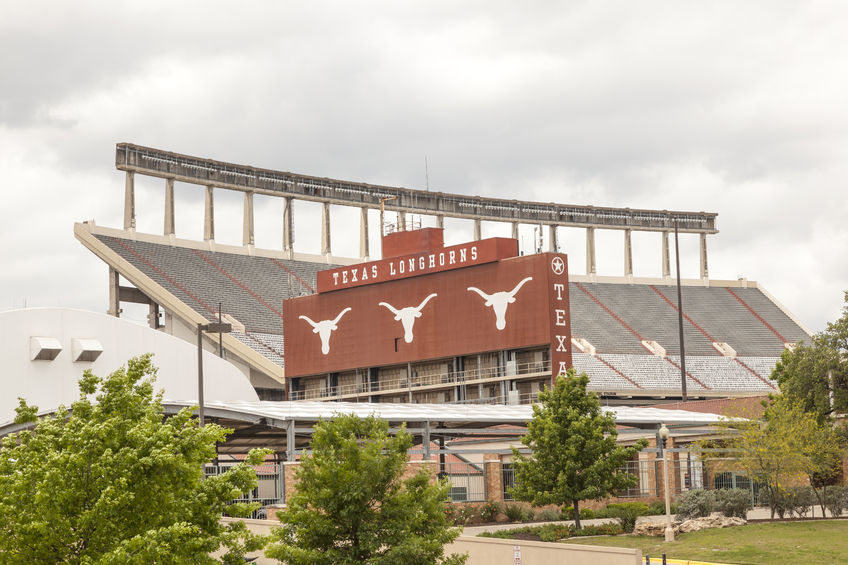 The coaching carousel is accelerating in college football.
LSU fired Les Miles in week four after starting the season 2-2, including a loss to an Auburn team that began the year 1-2 but has since prospered. Interim coach Ed Orgeron has helped the Tigers regain their confidence with wins, including a 38-21 win against Ole Miss, but the real test is Nov. 5th against Nick Saban and Alabama.
Tommy Duff, Editor of THE KICKOFF, said, "To be honest, I have no idea what will happen at LSU. They should hire Orgeron, but I don't think the administration wants to. If they beat Florida, Arkansas, and A&M, I don't see how they don't hire him. They won't beat Alabama. The school administration wants more of a marquee name for recruiting purposes. However, LSU recruits itself because of the large amount of in-state talent, so I personally don't think it matters."
The SEC West picture has gotten more interesting with the wins by LSU and Auburn, signaling to Bama that it will have to actually earn the West after putting away Texas A&M last week. Auburn thrashed Arkansas 56-3, yet Duff doesn't think Gus Malzahn's job is safe just yet despite the dramatic turnaround.  "It's Auburn. He'll never be completely off the hot seat there," Duff said. "They better stick to a coach for a while. But they have roared back to life and into SEC West contention."
Texas Coach Charlie Strong is all but gone after the Longhorns are struggling for a third straight season. "Strong's gone. They'll get (Tom) Herman from Houston," Duff predicted. Texas lost to Kansas State last week while Houston lost to SMU. "All Strong can do is just keep working hard to try and salvage the season. Houston was the toast of the football world after week one, now they are a playoff afterthought."
Notre Dame Athletic Director Jack Swarbrick expressed "complete confidence" in Brian Kelly despite the Fighting Irish being 2-5 as they go into Saturday's game against Miami. The Oregon Ducks are also floundering at 2-5 after a double overtime loss at California, but will Mark Helfrich have had enough recent success to avoid the hot seat after losing five in a row this season? Duff doesn't think so if they continue to lose.
"Oregon will fire Helfrich," he said. "Notre Dame won't fire Kelly."
In addition to Miles at LSU, Florida International fired Ron Turner after an 0-4 start and Darrell Hazell got canned at Purdue. Fresno State fired Tim DeRuyter after a 1-7 start to the season and a six-game losing streak. Going forward, besides Strong and Helfrich, Steve Addazio at Boston College (3-4), Georgia Tech's (4-3) Paul Johnson and UCLA's (3-5) Jim Morrow may all want to dust off their resumes. Duff said the injury to UCLA QB Josh Rosen has put the Bruins on the back foot.
No one is questioning the security of Urban Meyer's job at Ohio State despite the Buckeyes falling to Penn State and tumbling from #2 to #6 in the AP Top 25 and #8 in the Coaches Poll. They fell from #2 to #9 on the Kickoff Top 25.
On the other side of football fortunes, Duff said #10 West Virginia and unranked Syracuse are trending up on the Kickoff Thermostat. "The Orange have their first back-to-back wins of the season (against then #17 Virginia Tech and Boston College), with one major upset while the undefeated Mountaineers look like a Big 12 Title contender." Syracuse faces Clemson on Nov. 5th while West Virginia plays Oklahoma State this weekend.
Like everyone else, Duff's eyes will be on these games and the huge contests ahead this week. The Kickoff's Games of the Week are #3 Clemson at #12 Florida State, #14 Florida vs Georgia, and #7 Nebraska at #11 Wisconsin.
As we make our way through the second half of the season, The Kickoff continues to accept entries for the FANtastic Football Sweepstakes. On December 2nd, we'll draw a random entry to win a 48-inch HDTV (retail value: $349.99). Weekly winners are also winning annual subscriptions to THE KICKOFF as well as Polar Bear Coolers. Make sure your name is in the hat: https://thekickoffstore.com/the-kickoffs-fantastic-football-sweepstakes/
First class printed editions of our newsletter are currently being prorated in price to reflect what's left of the 2016 season so new subscribers can catch the action without having to pay for issues in past weeks so far. Learn more about options at https://thekickoffstore.com/subscriptions/
Copyright: philipus / 123RF Stock Photo