SPECIAL HOLIDAY OFFER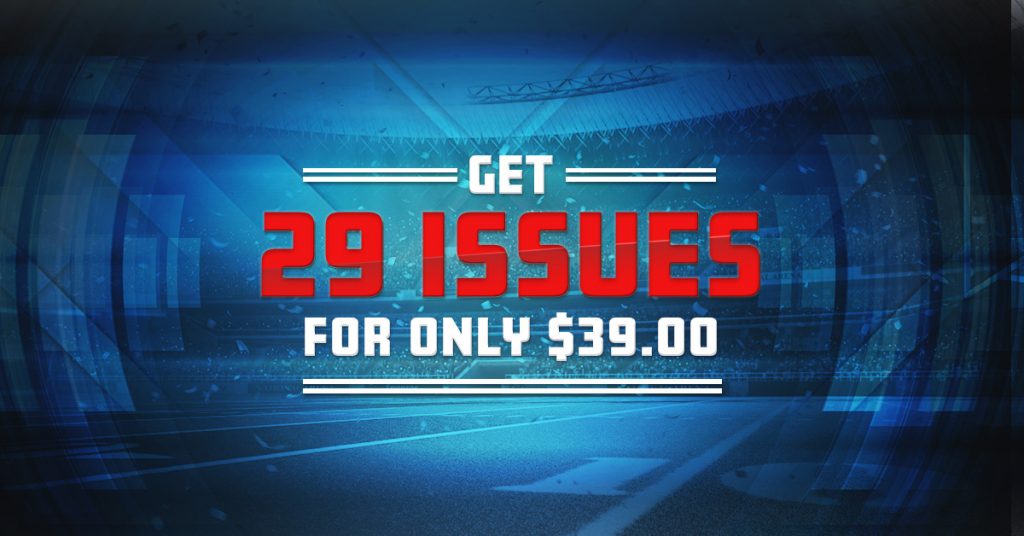 from The Kickoff college football newsletter. You can be all set with no need to renew your subscription until fall of 2019 — PLUS get 29 issues for the price of 23! Offer ends January 8th!
The headlines in college football…
Associated Press – S-E-C! S-E-C! Alabama vs. Georgia for national championship
Associated Press – Mayfield can't propel Oklahoma to win in wild Rose Bowl
Associated Press – First-year Clemson QB Bryant harried by 'Bama defense
Sporting News – Bowl winners and losers: SEC wins big with Alabama-Georgia title game
AL.com – Gus Malzahn's contract deserves scrutiny because he's not Mr. January
– UCF AD claims Knights national champions after 13-0 season, Peach Bowl win
Miami Herald – Le Batard: UCF 'could have been the most surprising national champion' in football history
Associated Press – No. 4 Alabama dominates No. 1 Clemson 24-6 in Sugar Bowl
ESPN – Can a former Nick Saban assistant finally beat the boss?
ESPN – College Football Playoff's Hancock defends UCF's No. 12 ranking
ESPN – Alabama opens as four-point favorite over Georgia in CFP championship game
USAToday – NFL-bound stars should skip their bowl games, and college fans should thank them
USAToday – No, an All-SEC championship game is not 'bad for college football'
Orlando Sentinel – UCF defense used slights to fuel strong performance in Peach Bowl win
UPI – Georgia LB Davin Bellamy yells 'humble yourself' at Baker Mayfield after Rose Bowl win
WGN TV – Miles Boykin's incredible catch gives Notre Dame a Citrus Bowl win
McCall – Penn State 35, Washington 28: What we learned from the Fiesta Bowl