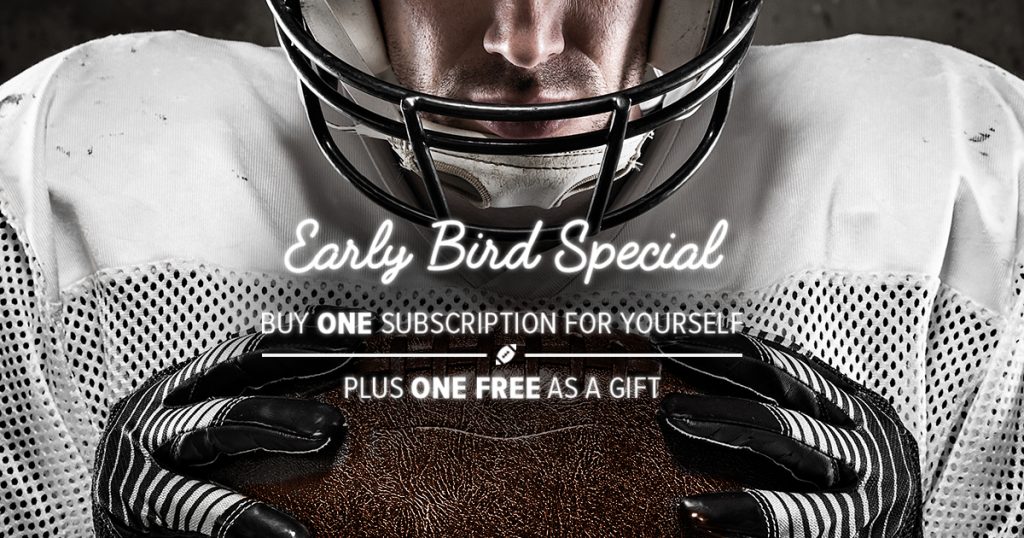 Buy One Get One Free
The Buy One Get One Free "Early Bird" Special is back! For just $31, you can get a full year PDF/Email subscription (23 issues) for yourself — and FREE BONUS subscription for a friend. Or spend $23 for a 17 week Email Subscription that will push a PDF version of our newsletter to your inbox during college football season.
The headlines in college football…
Syracuse.com – No. 24 NC State hosts No. 17 Louisville in key ACC matchup Thursday night
Associated Press – College Football Picks: 'Noles, Spartans more than spoilers
Associated Press – Coach: Football player convicted of rape earned a 2nd chance
Associated Press – In SEC, blowouts raise questions about competitive balance
Associated Press – Orgeron, coaches meet with AD amid LSU's recent struggles
Associated Press – Vols' Jones tries to keep focus amid chorus of criticism
Sporting News – Mark Richt knows it's on Miami to change the state of FSU Rivalry Now
Associated Press – Miami-Florida State game could be impacted by weather again
ESPN – The Eliminator returns: How many still in CFP mix?
ESPN – The most important games left for the Top 25 teams
SB Nation – 11 discouraging Year 1 losses by college football coaches who went on to big success
Sports Illustrated – Neal Brown Explains How Troy Turned to 'Big-Boy SEC Football' to Beat LSU
Bleacher Report – College Football Picks: Week 6 Predictions for Every Game