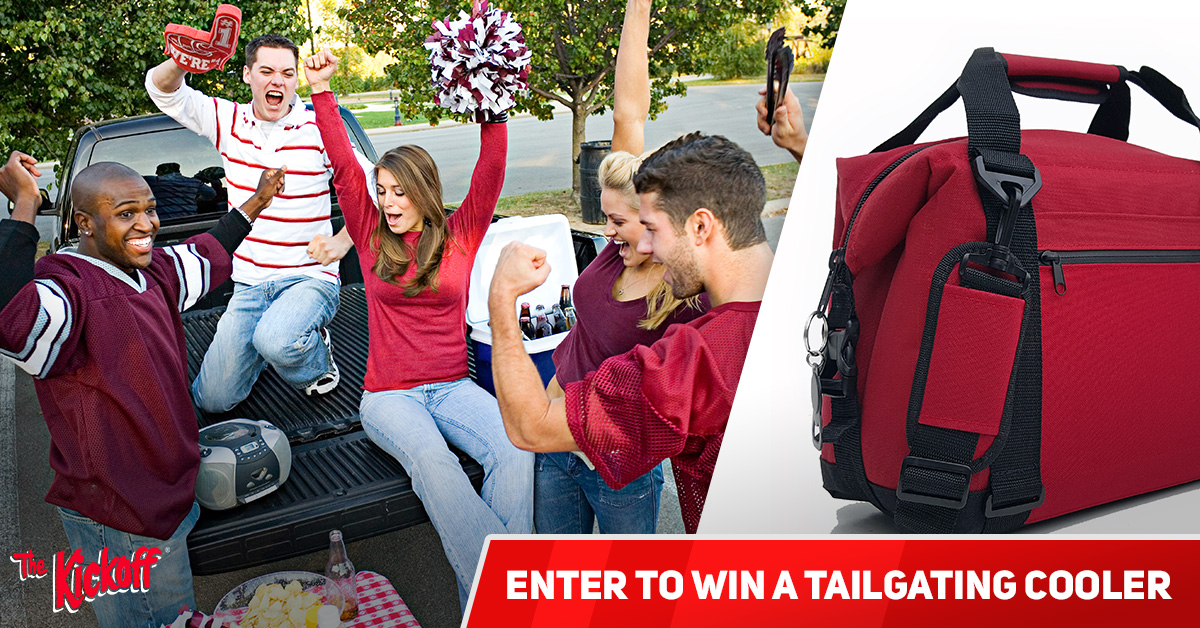 Sign Up for our 'Any Given Week' Contest for a chance to win a Polar Bear Cooler! You'll receive a FREE Copy of The Kickoff just for entering.
The idiom 'Any Given Sunday' comes from NFL football, which is played (mainly) on Sunday. The full adage goes "on any given Sunday, any team can beat any other team", meaning that a weaker team still has a chance against a stronger opponent. We believe the same can be said for college football on any given Saturday. You have to play the games to determine the outcome. You, too, can be a winner!
The Kickoff is giving away a Polar Bear Cooler monthly in our 'Any Given Week' Contest to make your game day experience even better. The Polar Bear Cooler (retail value $59.95) will hold up to 12 cans and 1 bag of ice, yet it is portable enough to keep in your truck or car. We'll do several random drawings this fall, so make sure you're in the running.
Even if you don't win the cooler, we'll still send you a FREE copy of The Kickoff, your Ultimate Source of Timely, In-Depth Information on College Football since 1951, so you're a winner either way! No purchase is necessary to enter. One entry per person.
*See the Contest Rules and Regulations


Sponsors: The Kickoff