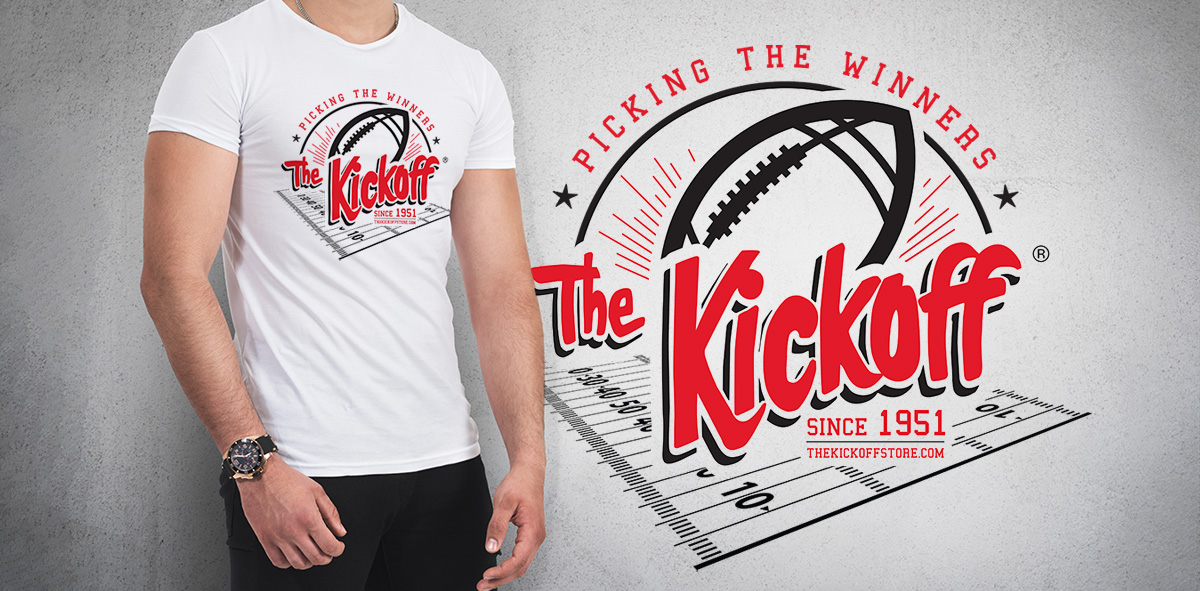 Clear eyes. Full hearts. Free T-shirts.
Kickoff T-shirt GIVEAWAY!
We like free stuff. Do you like free stuff? If you do (and we know you do), sign up to receive the Kickoff's biweekly email newsletter! We'll be giving away one FREE Kickoff t-shirt to a lucky subscriber EVERY week! Enter to win while you stay on top of all the news, stats, and predictions your football-lovin' heart desires all from the Kickoff– your Ultimate Source of Timely, in-depth information on college football since 1951.
You know you can't win if you don't play the game– and this game is easy as pie. So smash that 'subscribe' button, and see if a free tee is in the cards. You'll automatically be entered to win upon subscription, no purchase necessary, and even if you don't win, you'll be privy to the best news in college football!
*See the Contest Rules and Regulations
Sponsors: The Kickoff