When the 2017 season of The Kickoff begins with issue #1 (August 2017), the electronic/PDF version will contain two additional pages of new information. According to Tommy Duff, Editor of the college football newsletter, the content will specifically focus on providing details of use to those making game picks. Since many of our readers are considering whether to renew their subscriptions for the fall, we felt this would be a good time to preview what's being added!
"(The Kickoff) will be making choices based on point spreads as well as our proprietary formula," Duff said. "It's an additional formulation based on the spread and not The Kickoff formulas used to rank teams generally."
Duff said one of the new pages in each weekly PDF issue (6 pages total) will offer extended stats such as points for and against, records against the spread, OOC records, division records, and similar information broken down into more useful bits.
Why add this? Because we know you have many choices for seeking out information about college football, and we want to remain one of the best sources.
We're Betting You're Going to Like the Changes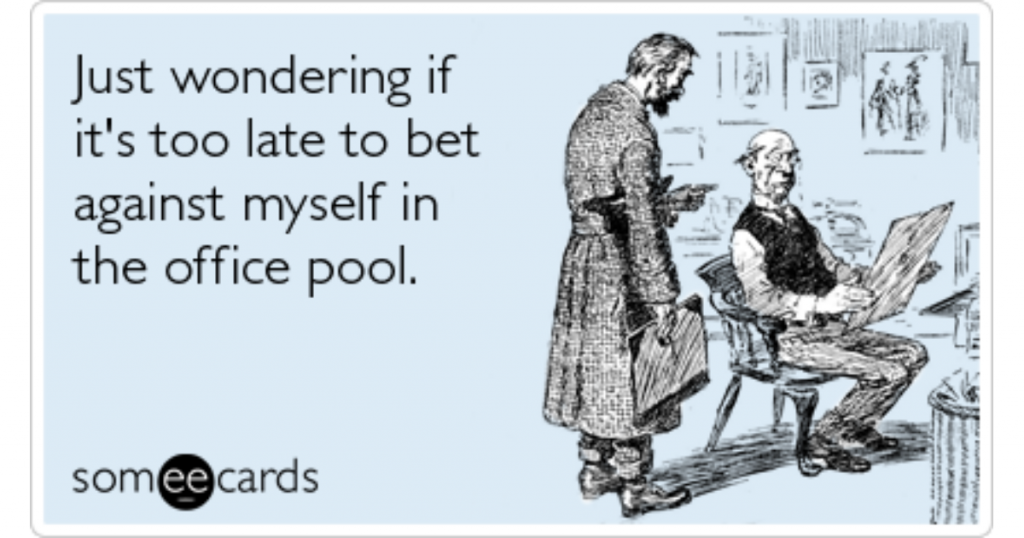 The Kickoff knows that there are all sorts of reasons to seek out prognostications, including betting on outcomes. These can range from friendly wagers and office pools for bragging rights to the sort of action that has created a billion-dollar gambling industry online and in casinos.
Sports Gambling Expert Dave Schwab provides insight into the important things one needs to know to get a solid feel for how sports betting works.
"The first part of the process are the betting lines and spreads that are routinely set by Oddsmakers. A betting line is designed to handicap a specific sporting event to even-out the playing field between a favorite and an underdog. When it comes to a sport such as football, a spread in points is created as the most popular way to even things out. It is important to remember that a point spread is not designed to predict what the margin of victory will be in any particular game, rather it is designed as a betting tool that aims to even-out the money that is bet on either side of that matchup," Schwab writes.
Some who participate in sports betting use sportsbooks such as Bovada, BetOnline or 5Dimes. Schwab points to the importance of getting information from unbiased sources. Unlike a lot of websites that also offer information, tips and hints, The Kickoff is NOT in the business of accepting wagers – we simply exist to give our subscribers the best available information as we see it through our proprietary system.
The Kickoff also doesn't play favorites when it comes to ranking teams, although, we'll admit that past performance nearly always factors into future expectations. A certain outcome is probable based on a number of factors that go into objectively analyzing the teams. We compare teams' history and average scores at home, on the road, and on neutral ground, as well as difficulty of schedule, and other considerations.
More Than Just Another Computer Algorithm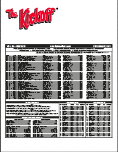 By adding the human element to fine-tune what the sportsbooks likely recommend as well, The Kickoff earns its reputation as one of the most accurate sources for NCAA statistics and prognostication since we started all of this in 1951.
Bite-sized bits of information bring you instantly up to speed in a no-nonsense format that fits your busy lifestyle. Overall Stats give you a larger perspective on how the home and road favorites have performed throughout the season against the spread.
Our Kickoff Top 25 paints a quick picture of where the schools and conferences stand, listing their win-loss record so far in the season, along with their respective Kickoff Power Ratings. Teams do evolve as a season progresses; as game results come in over several weeks, the ratings are effectively calibrated.
All of this information is created so our readers aren't "flying blind" when the time comes to make their picks. Let's face it: Knowledge IS power. The Kickoff is here for you like a friend obsessed with college football, sharing our opinions on how games are likely to turn out. As long as you're a subscriber, we're perfectly fine being your "cheat sheet" to convince your workmates and buddies that you're some sort of genius when it comes to the game.
During the Season, we work hard on weekends to make sure the latest edition hits your email inbox by Monday morning. We want to give you plenty of time to use us as a helpful tool when deciding on your weekly picks. This timeliness factor, combined with the two additional pages, are why so many of our subscribers who've traditionally received a printed version of The Kickoff delivered by First Class Mail are now opting to go electronic instead. We've adapted for this fast-paced online world we now live in.
Sports Gambling: From Office Pools to Casino Action
The Kickoff encourages readers to use it carefully when factoring in decisions on wagering money.
"If you are relatively new to sports betting, then you might want to limit your wagers to straight bets using a set point spread… A straight bet would be a set amount of money wagered on the favorite giving the points or on the underdog getting the points," Schwab writes.
With straight bets, a betting line called the point spread is set, and you can either bet on the favorite and give-up the points or place a bet on the underdog and get the points. The favorite has to win the game by more than the set point spread in order to cash-in. The underdog has to win outright or lose by less than the point spread to "cover" and win the bet. Ties in this situation are known as a "push" and no money is lost or won.
The betting public tends to gravitate towards the top 25 teams in the nation when it comes to betting on college football. Schwab writes that because of the sheer volume of teams in Division IA football, most professional handicappers "tend to gravitate towards a limited selection of teams when it comes to releasing selections for the games."
The Kickoff's first issue of the season traditionally ranks the Preseason Top 50, with each successive week listing our Top 25 rankings (which may vary from other polls based on our analysis) right next to the previous week's ratings for comparison viewing. The Kickoff also includes select Division I FCS team schedules because we know those schools and games matter as well to our readers.
Schwab points out that college and professional games differ because the love of the game and the emotional aspect of intense rivalries must be factored into matchups. Underdogs come into mismatches with huge chips on their shoulders because they have something to prove.
"Betting on sports is not as nearly as easy as it may appear and the average bettor is making nothing more than an educated guess at best when betting on the outcome of any sporting event… Even the best handicappers struggle to keep their winning percentage above 60 percent, so there is no such thing as a 'sure bet' or a 'lock' when taking this approach to wagering on sports. That's why they call it gambling."
With the additions set to arrive in the 2017 editions of The Kickoff, we're providing you with even more information to use however you see fit.
To learn more about what's waiting for you in The Kickoff, visit https://thekickoffstore.com/college-football-newsletter/
Copyright: georgejmclittle / 123RF Stock Photo