College Football News: Regular Season Retrospective and Bowl Season Preview
With the regular season ending and bowl games starting, it's time to reflect on where schools stand and what lies ahead for some of them. Kickoff Editor Tommy Duff offered his thoughts on 2018 college football. Our final regular season issue, the Bowl Wrap Up issue, will come out January 9th!
Surprises from the 2018 College Football Regular Season
Monday morning quarterbacking comes easy, but Duff and his team stick their necks out in the preseason and each week with prognostications. Duff said he was surprised that the Oklahoma Sooners did not experience any drop-off in performance after losing Baker Mayfield, but Kyler Murray did well enough to win the Heisman, a #4 national ranking, and a date to play #1 Alabama in the Capital One Orange Bowl on Dec. 29th.
"I was also surprised that (#3) Notre Dame made it through the season undefeated," Duff said. "Not shocked, based on their schedule, but surprised they pulled it off. I was also very surprised by how bad Auburn and Miami. Especially Auburn after they beat Washington in week one. My expectations for the Tigers soared, but clearly, there were problems with Gus Malzahn's team that only got worse as the season progressed and players transferred from the program. That's likely players being promised things and coaches not living up to that. You could definitely tell they were missing Kerryon Johnson and Kamryn Pettway. And all of these transfers… it's hard to keep track of all the different players jump around. You look at Jalen Hurd, who started as a running back for Tennessee and is now playing wide receiver for Baylor," Duff said.
As for the Vols, Duff said first-year Head Coach Jeremy Pruitt did "a good job for all intents and purposes. Tennessee was never expected to be a great team, but they beat Auburn and Kentucky. The Vols were better than I thought they'd be, they just gotta get more talent."
Also in the SEC, he said it was no surprise Georgia ended up in the SEC Title Game against Bama. "The Bulldogs don't have to play Alabama during the regular season, so they have fewer hurdles to get to the SEC Championship Game than teams who do."
---
Get Set for the 2019 College Football Season!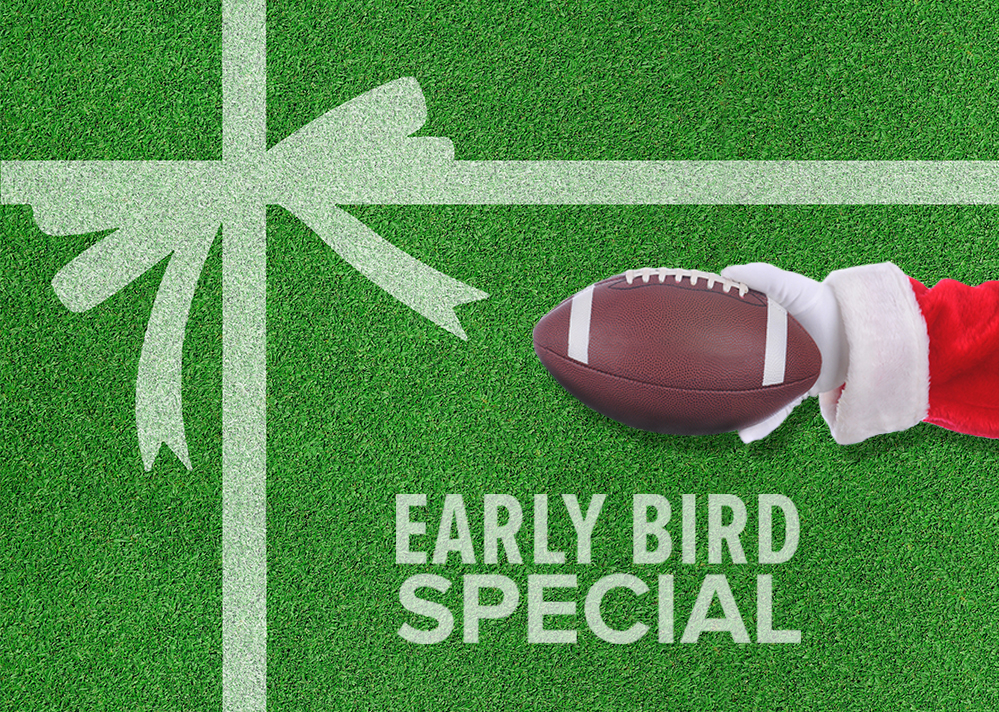 Get an early start on the 2019 season and give the gift of football to someone who loves the game as much as you do. The Kickoff is offering a Buy One Get One Free email subscription on our website. For just $31, you can get a full year PDF/Email subscription (23 issues) for yourself and a friend. Or spend $23 for a 17-week Email Subscription that will push a PDF version of our newsletter to your inbox each Monday morning throughout the regular season (beginning with Issue #1 on in August 2019) and beyond the national championship game in early 2020. Learn more at https://thekickoffstore.com/product/buy-one-get-one-free-pdf-subscription-2019/
---
Looking Ahead to Bowl Games
Duff thinks Oklahoma has a chance of beating Alabama, but only if Tua Tagovailoa is still hurt and Jalen Hurts fails to perform as he did against Georgia. "(Nick Saban) should've taken Tua out of the SEC title game when he first showed signs of being hurt. Hurts has improved as a passer, is more mobile than Tua and isn't as fragile. Tua seems to get hurt every time someone gets to him."
There are lots of great bowl games (we previewed all of them in Issue #16 of The Kickoff, refer to your newsletters for TV networks and start times). Duff said he is most looking forward to seeing LSU take on UCF in the Playstation Fiesta Bowl on January 1 and Fresno State play Arizona State this weekend in the Las Vegas Bowl.
"I think UCF will have a lot harder time against LSU than they did with Auburn last year because Auburn didn't want to be there after beating Georgia and Alabama, then watching them play each other for the national title," Duff said.
As for THIS year's national title game, Duff said he expects it may once again come down to Alabama vs #2 Clemson. "They're the two best teams in the country and have been here before recently," he explained.
---
Duff thanks subscribers for trusting The Kickoff to deliver the information they want and need every fall.
"As we close on our 68th season in publication, we would like to thank all of our corporate and individual subscribers for continuing to support The Kickoff," Duff said. "It's an honor to be given the opportunity to be a part of your excitement every fall. College football is not only a game; it's a passion that we are truly blessed to share with you. We look forward to seeing you in 2019. Wishing you all a Merry Christmas and safe and happy holidays!"